Shipping your car to or from Hawaii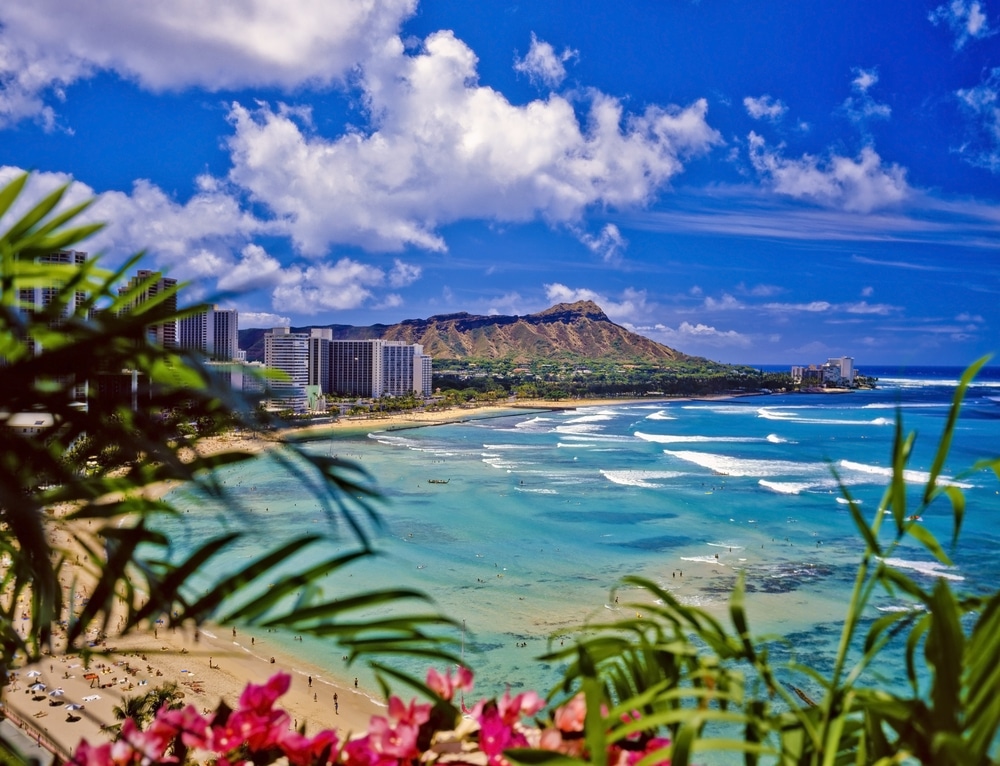 With the impacts of the lockdown, now, more so than ever, people are making big moves. With the flexibility of remote work and the shuttering of hotels around the world, for many, getting a change of scenery has moved beyond a vacation. Many in Silicon Valley and other tech hubs seemed to lead the charge. Elon Musk announced he was leaving sunny California for the Lone Star State, and a herd of others have followed suit. Texas, Florida, Minnesota, Arizona, South Carolina and Oregon were among some of the top contenders for inbound moves during the pandemic.  So, it  seems the next best thing is packing up and trying on a whole new city or state for size.
Hawaii has been another top contender. Real estate agents in Hawaii have commented that people who have never visited the islands are putting on offers on homes they've never even seen in person.  According to the Honolulu Civil Beat, From August first of 2020  to November 15th of 2020,  the daily number of intended new residents increased 20% to an average of more than 180 people compared to an average of about 150 people in 2019; meanwhile, temporary change-of-address requests were up almost 27% from last year.
So, if you're jumping on the bandwagon and considering a move to Hawaii, there's lots of planning to do… and you'll likely want to bring your car with you, too.  So, how does that process work?
Shipping your car to the Hawaii:
The process of shipping a car from the mainland to Hawaii follows a slightly different protocol than shipping a car from Hawaii to the Mainland.
It's important to note you have two options: You can either ship your car by plane or by sea. Shipping a car by plane is often incredibly expensive, while shipping by sea is typically much more affordable.
If you elect to ship by sea/transport to Hawaii, typically the process follows these steps:
Step 1: Contact an auto transport specialist
The first action you'll need to take is contacting an auto transport specialist. They'll help determine what type of transport will work best for your vehicle while managing the paperwork and pickup. They can also help with the following details:
Deciding between open or enclosed vehicle carriers
Logistics
Coordinating freight transportation for unusual vehicle or shipment types (e.g. boats, motorcycles, RVs, trailers, etc)
Door-to-door service
Step 2: Arrange pick up
During this part of the process the  company will load your car onto a trailer transported to one of the several ports located on the West Coast.
These ports include: 
Long Beach,  CA 
Oakland, CA
San Diego, CA
Seattle or Tacoma, Washington.
Step 3: Arrange pick up
From here, your vehicle will be transferred onto a boat and shipped across the Pacific Ocean to the Hawaiian port of your choice.
These ports include:
Honolulu – Oahu 
Hilo – Big Island
Kawaihae – Big Island
Kahului – Maui
Nawiliwili – Kauai
Shipping you car from the Hawaiian islands
If you want to ship a car from Hawaii  to the mainland, the process is reversed. You'd take your car to one of the ports listed above where it will then be shipped across the country, loaded onto a transport vehicle, and delivered to your location of choice.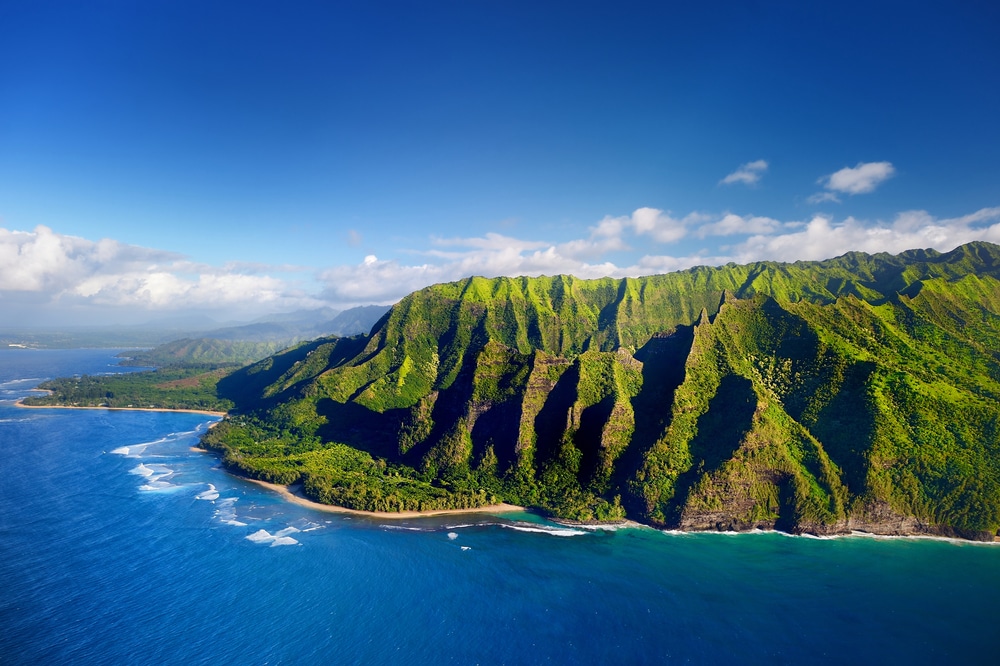 What documents do I need?
In order to ship your vehicle from either the Mainland to Hawaii, or vice versa you'll need to make sure you have the following documents:
Confirmation number/paper from your auto transport service 
A government-issued photo ID (e.g. license or passport) 
A copy of the keys for the vehicle/remote alarm 
Vehicle registration 
Power of attorney or letter of authorization (if the car is financed or leased) 
Car title
How to Prepare Your Car For Transport
Before you ship your car, it's crucial that you take the steps to ensure it's ready for transport.
Note: In order for your car to be shipped to Hawaii (or most any other destination) the car must be able to be both steered and stopped.
Here's a checklist to help make sure your car is properly prepared for its voyage:
Make sure it's clean.  A tidy car not only speeds up inspection, but allows your auto specialists to better gauge condition throughout transport.
Climatize. While Hawaii is a temperate climate, in order to minimize any weather-related damage your vehicle may experience throughout its travel,  make sure your vehicle is prepared for the elements. Don't forget to top off coolants, transmission fluids, antifreeze, or additional fluids.
Confirm clearance. If your vehicle exceeds seven feet in height or has less than a four-inch ground clearance it may not pass inspection. Sufficient clearance must be assured to facilitate loading on the rail and truck ramps. Any damage caused by a low-hanging item hanging up, catching on, or scraping on the rail and truck ramps could be denied.
Certify gas levels/charge.  Your gas-powered vehicles must have less than a quarter tank of gas and electric vehicles must be fully charged.
Have a spare set of keys made. The US Department of Transportation (DOT) requires the carrier to have one set of keys for all vehicle entry points (i.e. ignition, trunk, glove box) is provided.
Gauge overall condition. If the car is not driveable, additional fees or methods may apply. Also, the car cannot have any obvious fluid leaks
Gather contact information. You must provide an active phone number where you can be reached throughout the automobile relocation process.
List all modifications. Advise your relocation specialist of any modifications made to the automobile
Remove accessories. Anything extraneous to the vehicle such as 4×4 lift kit, camper shell, lower clearance; spoilers, fairing, air dams, and/or other low hanging items should be removed and shipped separately.
Disable alarms.  All alarms should be shut off. If there are any special start or disarmament instructions make sure to notify your carrier. On occasion, failure to communicate these kinds of instructions can lead to a drained battery which is no picnic for any party involved.
Remove extra items & EZ passes.  In general, it's a best practice to remove all personal items. While in some cases you may be able to leave some items, they could be subject to import tax or tariff. And, storing personal items may  result in non-compliance and their ultimate removal (unless additional forms have been filed.) Keep in mind, personal items can also add to the overall weight of your vehicle which could cause damage or added fees. Additionally, even if it's in the glove box, your EZ pass  could activate and charge you.
The following items are always a no-go:
Ammunition or firearms, drugs, any type of  hazardous materials  such as chemicals, flammable gases or liquids, and/or hazardous waste is illegal. Additionally, live animals of any kind, perishables, or  high-value property are not allowed. If any of the above are found, they will be removed.
Remember, it's on you as the vehicle owner to ensure that additional shipping arrangements for accessories and other items are taken care of separately.
How long will it take?
There's quite a bit of ocean between the islands and the Mainland; so expect that the  journey will take more than a couple of days. Depending on where on the mainland your shipping from is also a factor. If your vehicle is far from one of the mainland ports, that may add additional time.  You then have to add the time it takes to get to or from your location on the Mainland. For example, it typically will take between 13 and 20 days to get your vehicle shipped from Miami to Honolulu. From Houston to Hilo, it takes between nine and 16 days; and from Atlanta to Kahuli, anywhere between 12 to 19 days.
Meanwhile, the ocean journey may take between one and three weeks. Your auto transport specialist can help provide a more accurate time estimate based on your current location.
How much does it cost?
As we mentioned previously, there are two main options for shipping a car to Hawaii. Shipping by plane may cost three or four times the cost of shipping by sea.
Typically, the cost for shipping by sea ranges from about $1,500 to $2,500; however, several factors impact cost.
These factors include:
The type /size of the vehicle
Mileage
Which port the vehicle is being shipped to in Hawaii
Where the vehicle is being shipped from
How soon you'll need the vehicle
The location you are shipping from makes a pretty big difference. If you can use port-to-port shipping, it will cost less compared to shipping your vehicle to the port and then to Hawaii.
Of course, the closer you live to a port in California, the more  affordable the total cost will be. If you're able to drive your vehicle to a port yourself, you can cut some expenses; but, keep in mind, a transportation specialist is also able to handle the other details and logistics the trip will require.
Meanwhile, the ocean journey may take between one and three weeks. Your auto transport specialist can help provide a more accurate time estimate based on your current location.
Are there military discounts available?
Hawaii is one of the few states that represents a base for all branches of the military. Since the military typically only pays to ship one vehicle per service member, most military personnel who require auto shipping for a second vehicle will need to go through an independent auto shipper.
Many  companies provide military auto shipping services and offer military auto shipping discounts; however, it's best to do some research before selecting a specialist. Make sure to tell your auto shipper that you are a member of the military and have the proper identification in order before you book. Often, military discount requirements vary from shipper to shipper as well.
Luckily, most companies that ship for military members can pick up and deliver at a military base which helps reduce cost. However, keep in mind, transport specialists must follow military base protocol, and it  must be cleared with the base commander. Make sure to clear transportation plans and to get permission before you have pickup or delivery at the base.
If your vehicle is unable to be delivered to a  military base, your vehicle may be shipped to and from your home or another predetermined location.

About Our Team
Since 1997 and with over twenty years of experience helping clients ship cars overseas, Reindeer Auto Transport has perfected its operation within an extensive network of highly reputable and insured carriers. The result? Top notch service regardless of origin or final destination.  No matter where you need to ship your car Reindeer Auto's got you covered. Reindeer Auto prides itself on its authentic approach, which is why our motto is "real. personal. service."