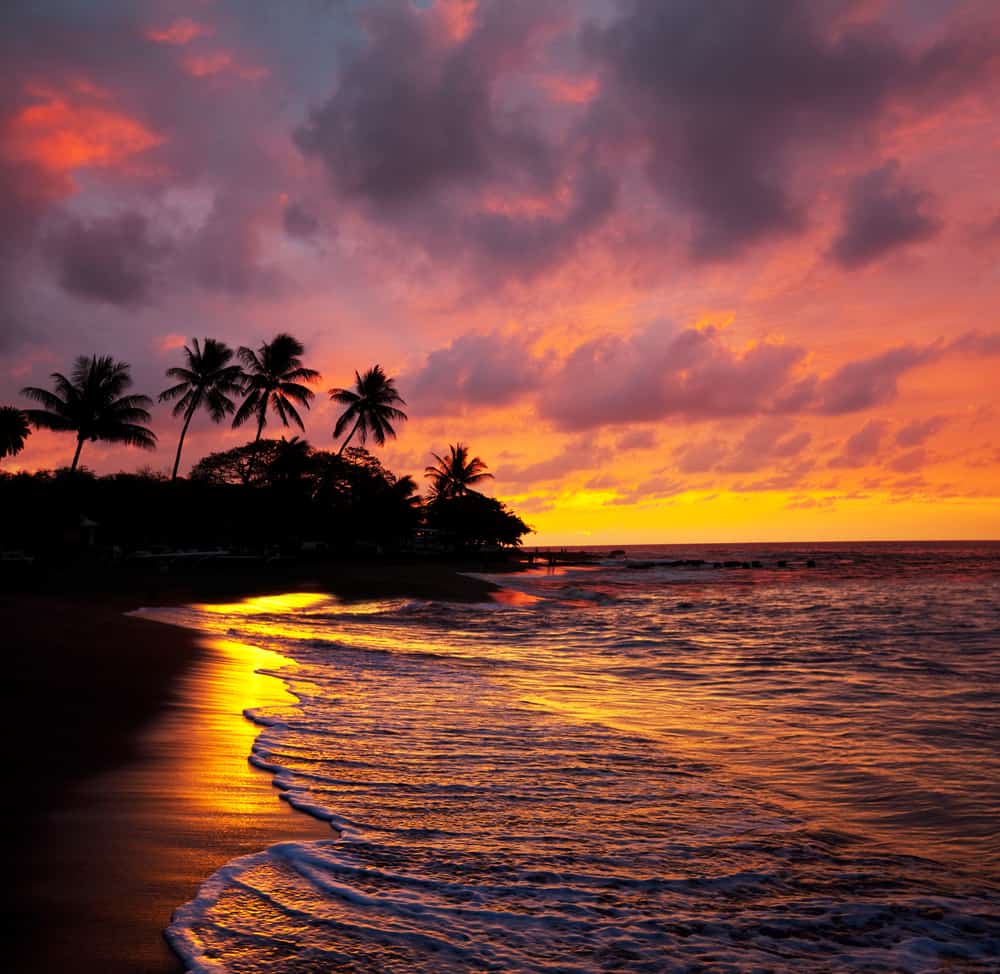 Shipping a Car to Hawaii
Reindeer Auto Transport is the trusted resource for shipping a car to Hawaii. Since 1997, we've been the industry leader in shipping cars to all national and international destinations. Whether you are moving to Hawaii for personal, professional, or military reasons, we can help ensure that your vehicle arrives safely and on time. Our experienced relocation coordinators can answer any questions about shipping a car to Hawaii, including the cost, timeline, and delivery details. The first step is to request a free quote from our team, or use our easy online quote calculator.
We also ship boats, motorhomes, motorcycles, and RVs! Get your free quote today!
Cost of Shipping a Car to Hawaii
The cost of shipping a car to Hawaii depends on several factors. The size of your vehicle, time of year, and how fast you require the shipment can all impact prices. For those who require expedited shipping, we offer Same Day Pick Up as well as Guaranteed Transport Times.
Large Vehicles
Reindeer Auto Transport coordinates shipping for large vehicles including vans, motorhomes, RVs, boats, and trailers. Keep in mind that shipping a large car or vehicle to Hawaii can be more costly than standard size automobiles. See our website for a full list of what we ship or speak to our relocation coordinators for an estimate on the cost of shipping a car to Hawaii.
Non-Operational Vehicles
Shipping an non-operational car or collector's item vehicle can be more costly due to the way that the vehicle will be loaded onto the hauler. Cars that can easily be driven on and off of open-air haulers may be less expensive to transport, whereas vehicles that require enclosed shipping to Hawaii may bring additional costs.
Door-to-Door Delivery Service
Many clients utilize our door-to-door services when shipping a car to Hawaii. This means that our network of haulers will pick up your vehicle and then deliver to your residential or commercial location at the time requested. We can also arrange for vehicle storage on a flatbed trailer at your final destination. Contact us for more information on this option.
Quotes for Shipping a Car to Hawaii
Our experienced team will simplify the process by providing a detailed and accurate quote for shipping your car to Hawaii. Before confirming your estimate, we'll request a few details to ensure that our services meet your needs. Receive your free quote by contacting our relocation coordinators, or fill out our easy online quote form. Be sure to have the following information on hand for a fast and accurate estimate:
Pickup and delivery locations (including which island and an address)
Vehicle make, model, year, and size
Vehicle pick up time and date
Details on the condition of the vehicle
Required timeline (standard or expedited)
Documentation if moving for a military relocation
Our extensive network of car haulers allows us to generate reliable, accurate quotes for shipping a car to Hawaii; start your quote online today or check out our FAQs Page for additional information.
Military Personal Vehicle Shipping to Hawaii
Reindeer Auto Transport provides shipping for personally owned vehicles to and from Hawaii. With over 20 years of experience supporting our military clients, we understand the need for fast, affordable, and reliable car shipping to and from the islands. We offer comprehensive car shipping services throughout Hawaii and the mainland, including shipping of personally owned vehicles (POV), relocation for military deployment, and international car transportation. Be sure to check with your organization for guidelines and requirements.
Preparing for Shipping a Car to Hawaii
When shipping a car to Hawaii, there are a few basic steps to consider. Your relocation coordinator will provide detailed instructions and a checklist. Below is a basic checklist on how to prepare for shipping a car to Hawaii:
Wash your car before the pre-trip inspection
Remove or lower antennas
Include a set of keys for the hauler
Disable car alarms
Remove bike racks, bug shields, or hauling equipment
Check coolants, transmission fluid, antifreeze and other fluids
Remove spoilers and hanging items
Remove caps, canopies, tonneau Covers, and shells
Remove personal items
More questions on how to plan your vehicle shipping to Hawaii? Contact our team for additional information.
FAQs on Shipping a Car to Hawaii
After two decades of experience shipping cars to Hawaii, there's almost nothing we can't answer. Below are commonly asked questions on shipping a car to Hawaii:
Q: How much does shipping a car to Hawaii cost? 
A: The cost of shipping a car to Hawaii depends on the size of the vehicle, the total distance travelled, delivery location, and how fast the service is required. For a free, detailed estimate, use our online quote tool or contact our team here.
Q: How long does shipping a car to Hawaii take? 
The total time of shipping can be anywhere from a few days to a few weeks, depending upon the original location of the vehicle, it's size, and the final destination. Shipping a vehicle from the west coast of the mainland United States is generally faster than shipping a car from another location. International car shipments may take longer than domestic transportation.
Q: Can you ship my car to any location in Hawaii? 
Reindeer Auto Transport works with the world's largest network of domestic and international vehicle haulers. We offer car shipping throughout the mainland and islands of Hawaii.
Q: Do you offer car shipping for military personal vehicles? 
Yes! We've worked with thousands of military personnel to provide personal vehicle shipping throughout the country, including the islands of Hawaii.
Q: How can I locate my car shipping details? 
Clients have 24/7 access to their vehicle's location through our online Auto Locator tool. Our relocation coordinators are also on hand to answer any questions that arise.
Q: What happens if damage occurs when shipping my car to Hawaii?  
When you ship your vehicle with Reindeer Auto Transport, you are choosing a federally-licensed transportation broker. That means that we coordinate auto transport on your behalf with vetted, insured haulers. The carrier contracted by Reindeer Auto Transport would be responsible for any insurance or claims costs, subject to limitations. Read more about car shipping insurance here.

About Our Team
Reindeer Auto Transport is the nation's leading car shipping expert. Since 1997 our Indiana-based team has helped thousands of clients move their vehicles to domestic and international locations. We provide vehicle shipping, military relocation, and freight of any kind (FAK) services, including:
Military personal vehicle relocation
Car shipping for personal or professional moves
Machinery shipping
Shipping for boats, RVs, trailers, mobile homes, motorcycles and more
Expedited car shipping
Get in touch with our team for a free quote today.