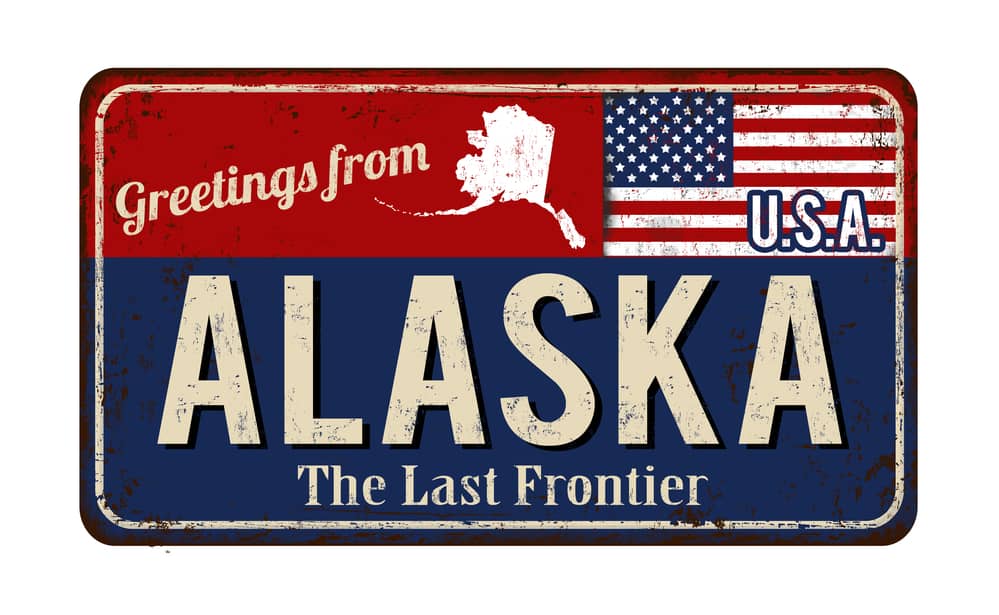 Ship Cars to Alaska
Whether you're a snowbird or just looking to get a change of pace and want to bring your wheels with you to the Land of the Midnight Sun, shipping your car safely and effectively can seem like a pretty big undertaking.
If you're thinking about shipping your car to Alaska, here are the most important things you'll need to know.
How does shipping cars to Alaska work?
First and foremost, it's important to know that when shipping your car or vehicle professionally from the mainland to Alaska there are two options: land (door-to-door) or sea (port-to-port). BUT, there's a catch. When shipping to Alaska, at one point or another, it may have to traverse both land and sea. The order in which this is done varies depending on where you are shipping from and what part of Alaska you're shipping to.
Let's look at a few examples:
| | |
| --- | --- |
| Shipping to Alaska from Seattle | This would need a port-to-port auto transport. In this case, you likely would not need a truck to transport.  Instead, you'd drop your car off at a port in Seattle which would then be shipped by boat to the Anchorage port. |
| Shipping to Alaska from Texas  | This would require door-to-port shipping. In this instance you transport specialist would pick up your car for transport to the port in Seattle or Tacoma where it would be shipped by boat to the port in Anchorage. |
So, while your vehicle may travel by sea at some point, keep in mind, you do have options for its stint on wheels. For land, your long-haul options include:
Open Vehicle Carriers:
With this method, your vehicle will be transported on an open, long-haul carrier, without sides or a roof, so vehicles are exposed throughout the trip.  This is the most common type of car carrier and involves a truck typically between 75 and 80 feet in length with the ability to haul a two-level trailer.
Typically this is less expensive and more environmentally friendly. It also allows the driver to keep an eye on the vehicles throughout the trip, minimizing damage and other issues. However, this option offers less protection against the elements and is less secure than a fully enclosed trailer.
Enclosed Vehicle Carriers:
If you're planning relocating a new, luxury, or collector piece you may want to consider this option.  A fully enclosed trailer offers better protection from external hazards such as bad weather and poor road conditions providing 360-protection with a roof and four sides. This option is less fuel efficient, and because it's fully enclosed, the driver often is unable to do routine visual checks. It is also a more costly route.
How to Prepare Your Car For Transport
Step 1 | Make sure to thoroughly prep your vehicle. Before you ship your car it's important to take a few necessary steps to ensure it's properly prepped for transport. Keep in mind, in order for your car to be shipped to Alaska it must be a vehicle that can be steered and stopped.
Here's a checklist to help make sure your car is properly prepared for its voyage:
Get your car climatized. To minimize any weather-related damage, make sure your vehicle is prepared for the elements. Especially for a place that gets as cold as Alaska you'll want to make sure to equip your vehicle with all the necessary gear: tire chains, scrapers, etc. Prior to pick up, this includes adding coolants, transmission fluids, antifreeze, or additional fluids.
Wash your car.  A clean car helps speed up inspection and helps you and the specialist gauge existing conditions should any damage occur during transport.
Confirm clearance. Your vehicle cannot exceed seven feet in height and must have a minimum of four inch ground clearance to safely load and unload.
Check gas levels/charge.  The vehicle must have less than a quarter tank of gas (or it could be refused) and electric vehicles must be fully charged.
Empty Your Propane Tanks. Vehicles with propane tanks for auxiliary usage, make sure to empty any liquid or fumes.
Have a spare set of keys made.  It is a requirement of The US Department of Transportation (DOT) requires the carrier that one set of keys for all entry points (including the ignition, trunk and glove box keys) is provided.  If the vehicle can be accessed without a remote, please remove any remote or key fob from the key chain that is provided to the carrier.
Note: Whenever a vehicle is on the transport truck, ship, or inside storage, the keys must remain in the ignition, and the doors remain unlocked.
Gauge overall condition. If the car is not driveable, additional fees or methods may apply. Also, the car cannot have any obvious fluid leaks
Gather contact information. You must provide an active phone number where you can be reached throughout the automobile relocation process.
Compile a list of modifications. Advise your relocation specialist of any modifications made to the automobile; for example, 4×4 lift kit, camper shell, lower clearance; spoilers, fairing, air dams, and/or other low hanging items should be removed, or sufficient clearance must be assured to facilitate loading on the rail and truck ramps. Any damage caused by a low-hanging item hanging up, catching on, or scraping on the rail and truck ramps could be denied.
Disable alarms.  All alarms should be shut off. If there are any special start or disarmament instructions make sure to notify your carrier. On occasion, failure to communicate these kinds of instructions can lead to a drained battery which is no picnic for any party involved.
Remove extra items.  In general, it's a best practice to remove all personal items. While in some cases you may be able to leave some items, they could be subject to import tax or tariff. And, storing personal items may  result in non-compliance and their ultimate removal (unless additional forms have been filed.) Keep in mind, personal items can also add to the overall weight of your vehicle which could cause damage or added fees.
Remove EZ Passes. Even if it's in the glove box it could activate and charge you.
The following items are always a no-go:
Ammunition or firearms, drugs (both prescription and illegal), any type of  hazardous materials  such as chemicals, flammable gases or liquids, and/or hazardous waste. No live animals of any kind, no perishables or  high-value property, such as money or bonds. If any of the above are found, they will be removed . If such items are found in the vehicle at any time during transport, they will probably be removed. It is always the onus of the shipper to make sure the proper arrangements are made for shipping any of the avoe.
Step 2 | Hire relocation specialist.  Of course if you live on the mainland, you could drive your car yourself, but depending on where you live on the mainland, this could be quite the undertaking.
Hiring a transport specialist takes the headache out of handling paperwork, pickup, and determining exactly what kind of transport is best for your vehicle. They can also help with the following details:
Choosing between open or enclosed vehicle carriers
Handling logistics
Providing freight transportation support for atypical vehicle or shipment types (e.g. boats, motorcycles, RVs, trailers, etc)
Door-to-door service
Snowbird service
Step 3 | Get Your Paperwork in Order. Luckily, if you're transporting your car from any of the other 49 states, you won't have to worry about customs. But, you will need:
Official identification.  Prepare a copy of your passport or a copy of your driver's license and birth certificate.
Proof of ownership. Make sure to have a copy of vehicle ownership
Car Courier letter.  An official letter will also be required proving that the courier you have chosen has permission to transport the automobile across the border.
Make sure you also have the following information:
Year
Make
Model
VIN Number
Vehicle Color
License Plate Number
Special note: If the vehicle you are shipping is under a Lien you will need a Lien Holders Authorization Form. This is a letter of permission from the bank or dealership who is allowing you to ship the vehicle.
Step 5| Pickup & Inspection.  An inspection is required before and after transport… no exceptions! After your vehicle has been picked up by the transport specialist it will undergo inspection at the specified location for your region.
Make sure to take note of the following inspection requirements:
You (or your designated representative) must be present for inspection at the time of pick-up and delivery.
You must sign the bill of lading and condition report at both origin and destination.
You or your designated representatives are responsible for confirming your automobile's condition. This must be done before the driver leaves the destination.
Automobile condition exceptions must be noted on the bill of lading
Step 6 | Transport & Delivery. Once your vehicle has passed inspection, your car will be on its way to a new address!  Most transport specialist drivers are required to only deliver in daylight hours. Occasionally they may reach your destination after daylight hours so they will be asked to hold the car until the next morning so it can be delivered during daylight. This allows for an thorough and accurate inspection to take place at that the time of delivery
How Long Will it Take to Ship a Car to Alaska?
Typically, transport  to Alaska takes about a week of transit time from Washington.  If you're transporting from any other place in the U.S. you'll have to factor in other legs of the journey (such as port travel, inspection, etc.) to the port in Tacoma or Seattle. Typically, a truck driver can cover about 500 miles a day, so a simple way to get an estimate is to divide that number by the total mileage from your location to the Tacoma port. However, keep in mind, there are several variables that could impact delivery time such as road and weather conditions, traffic, and availability.
How much does it cost to transport a car?
Cost is dependent on several factors, which typically include:
 Mileage
Vehicle size
Delivery location
However, typically it costs around $2,000 to ship a car from Tacoma, Washington to Anchorage, AK, and around ~$300 to $400 more to ship a standard size truck on the same route.

About Our Team
Since 1997 and with over twenty years of experience helping clients ship cars overseas, Reindeer Auto Transport has perfected its operation within an extensive network of highly reputable and insured carriers. The result? Top notch service regardless of origin or final destination.  No matter where you need to ship your car Reindeer Auto's got you covered. Reindeer Auto prides itself on its authentic approach, which is why our motto is "real. personal. service."
We are based in Indiana. As an international car shipping expert, Reindeer Auto provides shipping across the United States and beyond.