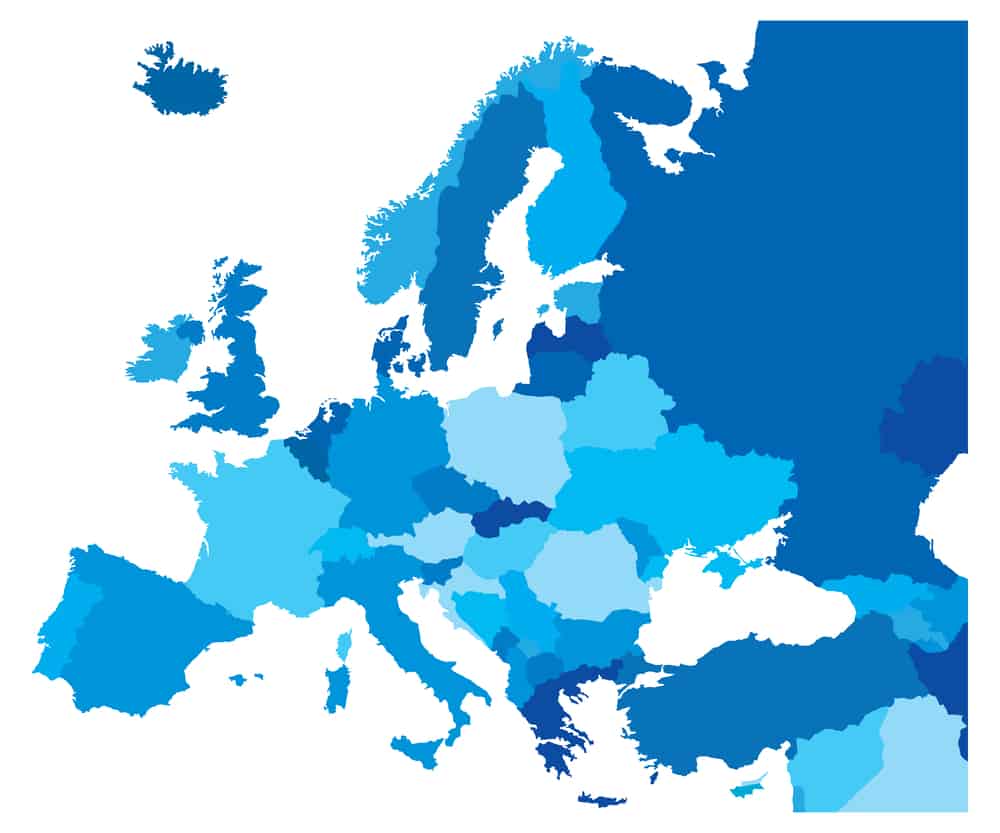 How Much is Shipping a Car to Europe
If you're wondering how much is shipping a car to Europe, there are a few factors to consider. The size of the vehicle, the pick up and delivery locations, and your timeline can all affect price. Whether you are shipping a car to Europe for work, selling your vehicle, or relocating for personal reasons, Reindeer Auto Transport can help. We've been the trusted source for international car shipping to Europe since 1997. Start by requesting a free quote from our team, or see a map of the international destinations we serve.
How Much is Shipping a Car to Europe?
The size of your vehicle, time of year, and how fast you require the shipment can all impact how much shipping a car to Europe costs. International car shipping may cost more due to transport times, fees, and special documentation required. When requesting your quote, consider these factors:
Size of the vehicle
Condition of the vehicle
Transport time & distance
Additional services required
Fees and permits for the country of destination
Shipping Large Vehicles to Europe:
Reindeer Auto Transport coordinates shipping for large vehicles including buses, vans, motorhomes, RVs, boats, and trailers. Keep in mind that shipping a large car to Europe can be more costly than standard size automobiles. See a full list of what we can ship.
Expedited Shipping:
If you require fast service, you may request expedited car shipping to Europe. Reindeer Auto Transport offers Same Day Pick Up as well as Guaranteed Transport Times. Check with a relocation coordinator to see if this service is available in your area.
Shipping for Non-Operational Vehicles:
If you are selling a collector's car, you may be wondering how much is shipping going to cost. Shipping an non-operational vehicle can be more expensive due to the way that the vehicle will be loaded onto the hauler. Cars that can be driven on and off of hauling trailing may be less expensive.
International Fees & Taxes:
Some countries may require the car hauler to pay an additional fee to transport a vehicle to Europe. Our relocation coordinators can provide detailed information on what might be required for your move.
Door-to-Door Delivery:
Door-to-door car transport is efficient and simple. Our network of haulers will pick up your vehicle and then deliver it to your final location at the time requested. We can also arrange for vehicle storage on a flatbed trailer at your final destination. Contact us for more information on this option.
Get an Accurate Quote for Shipping a Car to Europe

It's crucial to obtain an accurate quote that details the full costs of shipping your car to Europe. The quote should include transport time and any permits, taxes, or fees required for international shipping. Our experienced team will simplify the process by providing requesting a few details about your needs, including:
Pickup and delivery locations (including country)
Vehicle make, model, year, and size
Vehicle pick up time and date
Details on the condition of the vehicle
Required timeline (standard or expedited)
Start your quote online today or check out our FAQs Page for additional information. We also ship boats, motorhomes, motorcycles, and RVs!

About Our Team
Reindeer Auto Transport is the nation's leading international car shipping expert. We provide:
Freight of any kind (FAK) transport
Shipping for car sales 
Car shipping for personal or professional moves 
Machinery shipping 
Shipping for boats, RVs, trailers, mobile homes, motorcycles and more
Expedited car shipping 
Get in touch with our team for a free quote today.