Finding a Reliable Car Shipping Company

Many people find themselves looking for a car shipping company and have no idea where to begin.  Some have never shipped a car in the past and have no experience on how to find a reliable car shipping company.  We are here to help!  At Reindeer Auto Transport, we are proud to be in the business of creating a great customer experience by providing reliable car shipping services to our customers.  Here are some of the things to consider when looking for an auto shipping company.
First and foremost ask others if they have used an auto transportation service.
At Reindeer Auto Transport we are proud to say that much of our business comes from the referrals of past customers.  We have found that if you make the car shipping experience seamless for customers that they are more than happy to refer their friends and family if and when they find themselves needing to ship their vehicle.
Many larger companies have employees moving constantly, so if you work for a larger organization just start asking around and you will likely find someone who has used a car shipping company in the past.  They can give you a detailed account of what the experience was like for them and whether or not they would use that company again.  They may even have some good pointers for you on questions to ask before booking your auto relocation with your company of choice.
If you don't have the option of asking people at the office, ask around your neighborhood.  Even posting on a platform like Nextdoor can help connect you with people that may be able to tell you about their experience with a car shipping company.  Don't be shy!  Just get out there and start asking around.  We are willing to bet you may run into a satisfied customer of Reindeer Auto Transport.
Ask about their shipping network!
No different than any other business there are operators of all shapes and sizes in the auto transport industry.  While going out on the town to have a nice dinner you may choose a small company, we do not recommend this approach when shipping your car.  The car shipping industry requires contacts with transportation companies all across the world to ensure that you are getting the best rate as the end consumer.
Additionally, vehicle transportation companies require a top notch customer service team.  After all, if you have questions about your move you want to make sure they can be addressed in a timely and professional manner.  Often times, smaller companies do not have the resources to achieve the level of service that you need to make your move as smooth as possible.
Last, the car transportation industry requires a lot of paperwork.  We must insure that every single carrier that we use has the proper insurance to protect your vehicle while it is in transport.  While it is mandated by law that you carriers must have a certain level of insurance to operate, a smaller company may lack the resources to check this ongoing.  So regardless of who you decide to use, make sure to ask about the insurance requirements and that they are being met to protect your car.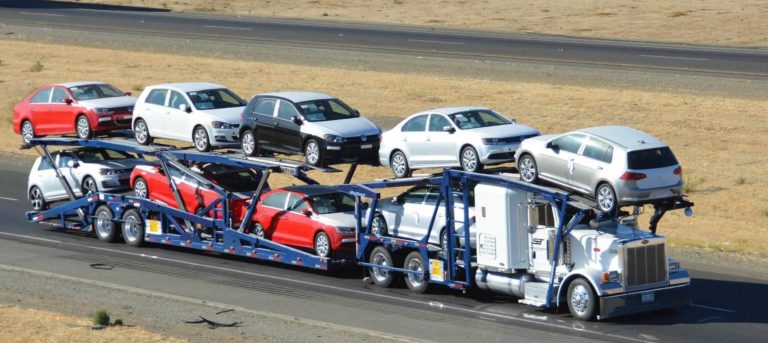 Cost of Shipment
At Reindeer Auto Relocation we have a large network of carriers all over the world.  This helps us to ensure that our customers are getting some of the most competitive pricing in the industry.  Whether you are shipping your car to the next state over or halfway around the world we have the ability to not only facilitate that for you, but also to offer you a competitive rate to move your car. Some smaller carriers do not have the same types of networks and will often times be more expensive as a result.  As a larger car shipping company we have the buying power to help you get the best rate possible with the customer service that you deserve.

About Reindeer Auto Relocations Reliable Car Shipping
Real.
When you reach out to us at Reindeer Auto Relocation you will always be greeted by a real live person.  There will be no maze of computer recordings and automations to deal with when you are trying to find a reliable car shipping company like us.  We pride ourselves on our responsiveness and the training of our customer service and sales team.  No matter when you call you will receive excellent customer service 24/7 to give you the peace of mind that your car is in good hands.
Personal.
We understand that moving can be a stressful process for people.  This is why we want to make sure that when shipping your car the experience is as stress-free as possible.  Each customer is assigned a relocation coordinator as a single point of contact during the moving process.  This coordinator is your dedicated contact to ensure that your move goes smoothly ensuring that your car is where you want it when you want it there.
Service.
Reindeer Auto Relocation is dedicated to constantly improving our processes for our customers.  We have a mission to lead the industry in both customer service and innovation to make our customer's experience the best available in the market.  As a result of this passion we offer unique solutions and packages.  Track your transport using the auto locator tool on our website or download the app. This tool allows you to be constantly informed and up to date for the estimated time of arrival of the vehicle(s).