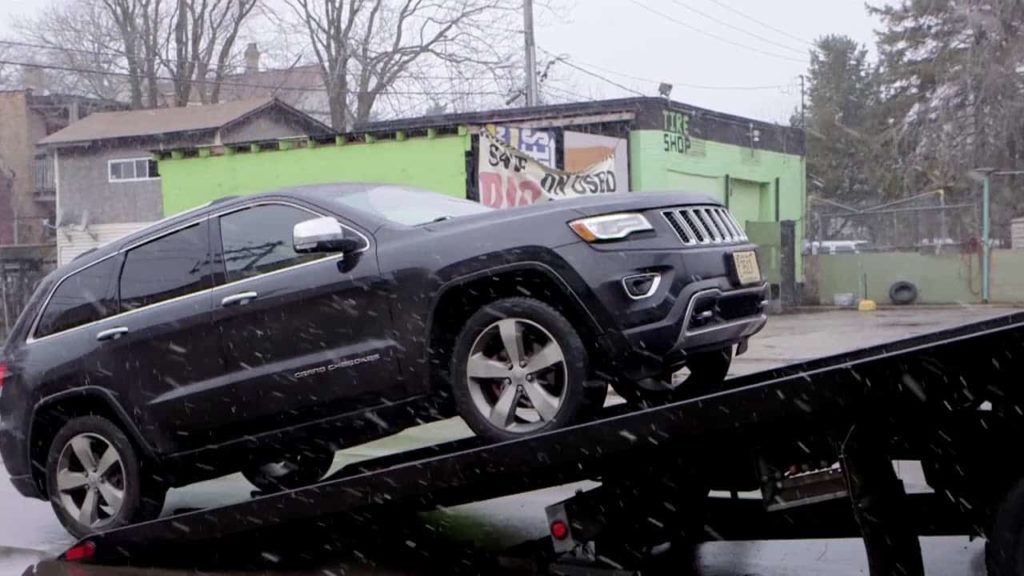 Getting a car shipping quotes should be fast and easy. At Reindeer Auto Transport we provide relocation quotes for cars, trucks, mobile homes, golf carts, RVs, trailers, houseboats, motorcycles and more. With over 20 years of experience leading the car shipping industry, we can provide an accurate car shipping quote within minutes. Have a non-operational car that needs to be transferred to a new location? We can help! Moving for work and need your car to be there when you arrive? We can do that! From open-air car shipping to Same Day Vehicle Pickup services, Reindeer Auto Transport can accommodate almost any vehicle transportation needs. Read more about our Relocation Services or start your car shipping quote today. 
Car Shipping Quotes: How it works
The first step to getting your car shipping quote is to get in touch with our team or use our 3-step shipping calculator. In order to provide you with an accurate estimate, you'll need to provide information about your vehicle and shipping destinations. In addition, we'll need to know: 
Vehicle size, make, and model 
Pick up and deliver locations
Desired pick up and delivery dates
Whether or not the car is in operation, including vehicle condition
Time of year 
Preference for open vs. enclosed transportation 
Description of the delivery location (residential, business, etc.) 
Once we have this information, we can generate a detailed car shipping quote and timeline for the service. Need your vehicle shipped fast? Learn about our Guaranteed Transport Time options. The next step in the car shipping process is preparing your vehicle for transit.
At Reindeer Auto Transport our team works hard to provide the best car shipping rates possible. Factors like the time of year, method of shipping, and your timeline can all affect your car shipping quote. The distance of the move will also influence the totals of your car shipping quote. A short, 500 mile trip will have a different mileage rate than a 3,000 mile relocation. Get a detailed quote for car shipping rates online or by calling our team. Keep the below factors in mind:
Vehicle Type & Size: Typically, larger vehicles, RVs, or trucks may be more costly to ship than smaller vehicles. Luckily, Reindeer Auto Transport offers a range of shipping options to help meet your budget needs. We also ship motorcycles, boats, trailers, and scooters.
Distance & Delivery Location: The total distance of the relocation can affect the cost of the car shipping service. Other considerations like the need for vehicle storage, or an expedited delivery can also influence your car shipping quote. Reindeer Auto Transportation offers both domestic and international shipping services to meet our clients' diverse needs. We also ship throughout Canada. 
Vehicle Condition: A working car with a good battery, operational doors and windows, brakes, and the ability to drive in forward and reverse is easily loaded onto a vehicle hauler. Non-operational vehicles may require towing or other special methods to be transported. These factors can affect the time and labor costs for your car shipping quote.
Delivery Timeline: Depending on your relocation needs, you may require an expedited car shipping quote. Luckily, Reindeer Auto Transport offers Same Day Pick Up as well as Guaranteed Transport Times for fast, reliable shipping.
Special Pickup & Delivery Services: In the case that you will not be present during the delivery pick up or drop off, we can make arrangements for Door-to-Door delivery. If required, we can hire a local open flatbed to meet your specific delivery or pick-up needs.
Car Shipping Method: Reindeer Auto Transportation offers both closed and open-hauling car shipping options. You can read more about the differences between open and enclosed vehicle transportation or speak to our team to determine what's best for your car shipping needs.
After you receive a car shipping quote from our team, the next step is to prepare your vehicle for transportation. With over two decades of experience transporting all vehicle types, there's almost nothing we can't ship! Keep in mind that DOT regulations require the car to be empty during the transportation process. In addition, the vehicle should have no more than half a tank of fuel when picked up. Alarms must be disabled, and we recommend removing antennas, racks, covers, exterior accessories, and toll-road passes. Read more about how to prepare your car for shipping on our site, or contact our team for questions about your vehicle.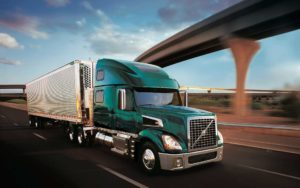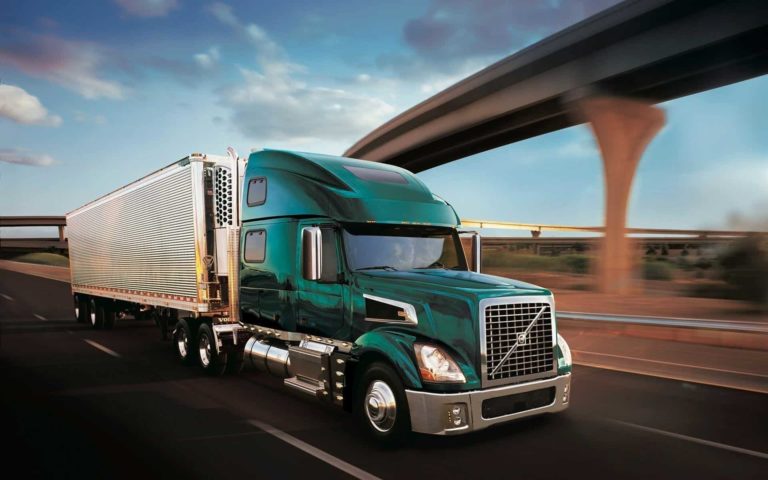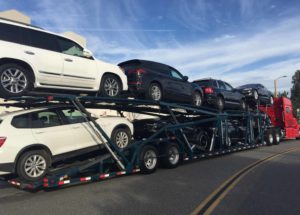 Open Shipping vs. Enclosed Hauling
Deciding between open and enclosed hauling is a significant factor in the cost of your car shipping quote. During open car hauling, your vehicle will be loaded onto a 2-level trailer alongside other vehicles. The car will be secure, however it will be exposed to the open air, weather, and highway debris. Open car shipping is generally more cost effective, fuel efficient, and faster. If you have a brand new car, non-operational vehicle, or a high-value automobile, enclosed shipping might be a better option. During enclosed shipping, your vehicle will be placed in a secure, closed trailer and hauled to its destination. 
Many clients utilize our seasonal car shipping services while relocating for the winter months. Shipping your vehicle takes the stress out of your seasonal move and prevents you having to make a long distance drive in the winter. And, shipping your car may be more affordable than a rental or taxis. Whether you're spending your time in California, Arizona, Florida, or another sunny destination, Reindeer Auto Transport provides affordable and reliable car shipping options. Contact our team for a seasonal car shipping quote today. 
Tracking Your Car Shipment
Reindeer Auto Transport works with hundreds of clients nationwide. To keep things easy for our clients, we provide access to 24/7 car shipment tracking through our site. You can use our online Auto Locator to get up-to-date information about your vehicle. Simply input your email address or your order number and get instant access to the information you need.
As the industry leader in domestic, international, and FAK relocations, Reindeer Auto Transport prioritizes customer service. For the last two decades we have built our reputation on quality, reliability, and attention to detail. In addition to having a dedicated relocation coordinator, you'll have access to your shipping information through our Auto Locator tool online. Our team is available 24/7; no matter when you call you will be able to speak with one of our trained staff. Relocation can be stressful, making the process easy for you is our goal!
Over the last twenty years we've shipped thousands of vehicles around the world. From safely shipping a collector's car to same-day auto pickup, Reindeer Auto Transport can help with almost any vehicle relocation need. Here are answers to some of our most commonly asked questions: 

Choose Reindeer Auto Transport
Ready to get your car shipping quote? Contact our friendly and knowledgeable team today for more information about our vehicle relocation services.
For more information on shipping your car, get in touch today.